Learning Centers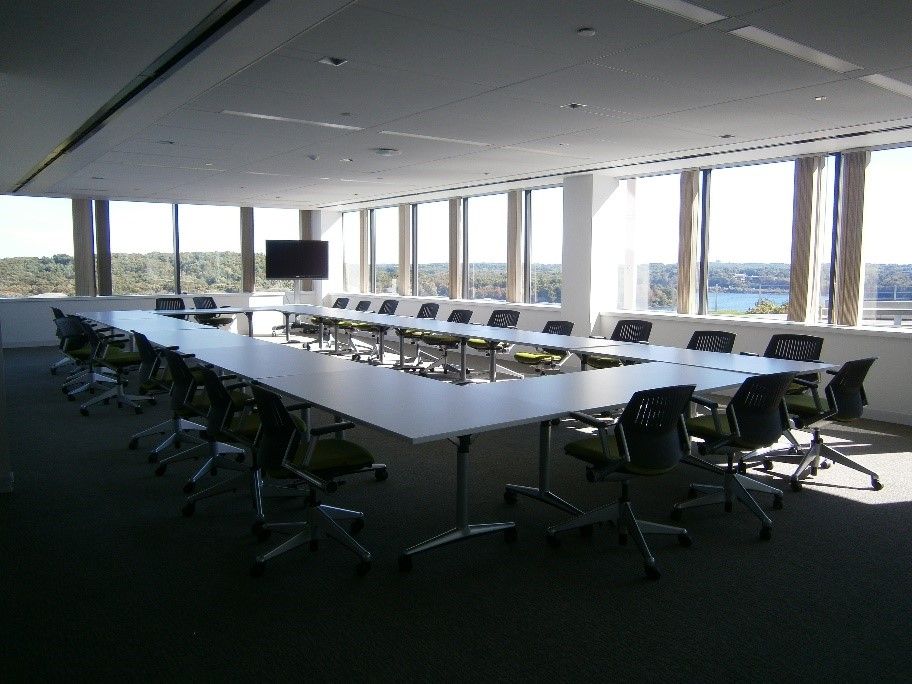 Guidelines for Use of the Learning Centers
The TV, projector, screen, and polycom phone are not to be removed from the Learning Centers. If you have any questions on how to use the equipment or need help setting it up, please contact the Management Office at 781-906-0550.
All events other than presentations, meetings, and group work must be approved by BP Management prior to reserving the Learning Center.
Permanent markers are not to be used while utilizing the white tables. Please use tenant supplied presentation boards for these purposes.
Any food or catering in the learning centers will need to be coordinated through the on site cafe provider - Rita's Cafe. Rita's catering can coordinate event catering in the conference center by emailing Tanya Commins at tcommins@ritascatering.com or at 781-373-1777 (office), 857-363-0548 (mobile).
In the event that additional chairs are required please let the property management office know.
Possible Room Configurations
950 Winter Street Learning Center - Examples

1000 WInter Street Learning Center - Examples

1100 Winter Street Leaning Center - Examples
Available Equipment
Projector and Projector Screen

TV with VGA and HDMI hookups (cords provided)

Conference Speaker Phone
For additional equipment rentals, please contact:
John Ryan Productions
617-522-3339

Idea Paint - 1000 Winter Street Learning Center
The wall between the 2 closet doors has been painted with Idea Paint. This special paint transforms the wall into a large whiteboard which can be helpful for presentations. Please only use whiteboard markers on this wall. All doors and other walls cannot be written on.